Select a Service or Product
Professional MUA & Esthetician
Owner and Master Esthetician Dorothea Johnson has over 20 years of experience and can provide Makeup Services and Skincare Treatement at Inner Glow Skincare. Book consultation if needed. 
Book Service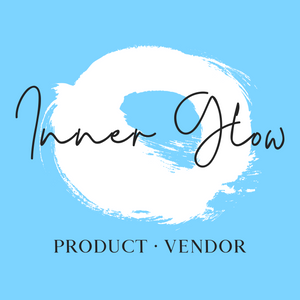 Skincare Products Available
Official vendor for Dr. Schwab products. We have an array of items to help you care for your skin. Please setup a consultation to allow a skin evaluation to enhance purchase.
Purchase Products
Order your Apparel
Inner Glow Skincare has designed shirts to encourage skincare to its customers. Available for purchase in sizes  small to 3X, in a fitted or unisex shirt.
Order Now
Dorothea has been taking care of my face for approximately 13 years. My face is healthy and radiant. Dorothea has awesome experience and knowledge of the products that she uses and recommends to me to use on my face. Dorothea is always very professional. She not only takes care of my face but she shares with me how taking care of the inside of my body will also allow me to continue to have healthy and radiant skin. I've recommended Dorothea to many of my friends. I recommend to those of you reading this testimonial to contact Dorothea today and schedule your facial, you will be a forever customer like me.

Sheila Keith
One day I was walking out of the Dollar Store and Dorothea walked up to me and asked me and said "Can I ask you a question?". I already knew what she was going to ask. This was the ONE day I left my house without makeup. I wore it everywhere I went. She asked me what I used on my skin, gave me her business card and my life changed from that day on!!!

I had really really bad acne. I used to get called pizza face in school. I had alot of scaring and thought that my face was ruined for life. Dorothea started me on the Chemical Peels and facials. She then help me find a cleanser with salicylic acid. I got my treatments regularly and after time, things started to turn around. My skin got clearer and clearer. I started using less and less makeup. Then people start asking me, why do you wear it all. To this day, I dont!! Unless it's a special occasion or I just feel like getting dolled up!! What can I say, at this point in my life I love my natural beauty!!

I have referred several people to Dorothea and I tell them all, her and her products changed my life!! It really did!! She will educate you about your skin and more. You cant go wrong. Shes the best and I love her for all she has done for me and my skin.

Michelle Kendricks
Dorothea is professional, so well trained and full of just a beautiful spirit. I feel like she embodies everything that you are looking for when it comes to a self care regiment and your skin. Her decades of experience and years of training are well beyond many in the community and I can honestly say I can recommend her!

Cady Jones
I have referred several people to Dorothea and I tell them all, her and her products changed my life!! It really did!! She will educate you about your skin and more. You cant go wrong. Shes the best and I love her for all she has done for me and my skin.

Cassisy Simmons
Location
Inner Glow Skin Care Services
The Salon Suites
5808 Brainerd Road Suite 118
Chattanooga, TN 37411
By Appointment Only